Career Strategist, Coach, and Mentor, Author, Trainer, Speaker, Blogger
MY BACKGROUND:
I have had a long and varied career with Deloitte, the #1 professional services firm in the world that offers accounting, consulting and tax services. I spent over 30 years with this great firm and served in various operations and talent development roles. I worked with CEO's, business unit leaders, and human resource executives. I was fortunate to have held global leadership positions as the Global Director of Alumni Relations and the Global Director of Training and Development for Deloitte Consulting. I bring a wealth of knowledge from my global corporate experience about leadership, learning and development, managing people and teams effectively, and change leadership to my coaching.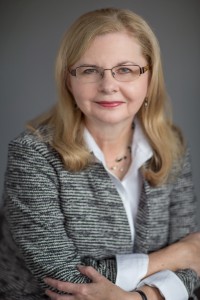 My own career has been a series of change and transitions. Throughout my career at Deloitte, I never stayed in the same position for more than five years. I have weathered several mergers. I have gone with the tide of new firm strategies as new CEO's took the helm. I have moved twice and traveled to global assignments, I have survived multiple downsizings. I also had the opportunity, in my Alumni role, to coach over 500 out-counseled professionals. I embraced change and thrived. My latest transition is retirement from Corporate America, going back to school to obtain my "formal" coaching certification and becoming a solopreneur as a Board Certified Coach. I found my love for coaching during a very difficult time when many of our employees were downsized due to the economy. I led an Alumni program that created an exit program for our alumni who were leaving us. It was an emotionally charged time. I listened to so many heart rendering stories, doubts, fears, anger. Feeling understood and capitalizing on their strengths helped many to refocus on getting job ready once again. Next was a bias towards action with writing resumes, headhunter contacts, networking and interview skills. I feel honored to have worked with so many who have gone on to even greater success in their careers. Now, I want very much to give back to help others jump start a new career, invigorate a stale career, seek the opportunity in the unexpected career turn. In the end, it is about making a difference in life through your career.
I am the proud daughter of a US Army WWII, Korea and Vietnam veteran who passed away in 2012 at the age of 91.  "I am humbled by my father's service to our country and have a big heart for our men and women in the military."
MY COACHING STYLE:
I am a collaborative, solution-focused coach.  I provide support and practical feedback to help clients effectively address personal career challenges.  I also integrate coaching techniques and helpful assignments to offer a highly personalized program tailored to you.  Together, we will build on your strengths so you can attain the personal growth you are committed to achieving.
Let me describe what you can expect of me as a coach.  We will take what's inside you and translate it into outer goals.  Step by step, we will be partners together as you:
Discover who you really are by exploring your passions, and determining how you want to show up in the world.
Uncover and conquer what holds you back — your limiting beliefs, assumptions, interpretations and energy vampires.
Do things beyond what you thought you could do by stepping outside your comfort zone and into your stretch zone.
Become accountable for doing what you say you want to do.
Achieve what you never thought you could.
COACHING ACCREDITATIONS:
Certified Professional Coach – The Institute for Professional Excellence in Coaching
Master Certified Energy Leadership Practitioner
Professional Certified Coach (PCC) – International Coach Federation
EDUCATION:
BA:  Hunter College, City University of New York, NY (Psychology)
Graduate Studies:  The New School for Social Research, New York, NY (Psychology)
Graduate studies:  St. John's University, Queens, NY (Business)
PROFESSIONAL MEMBERSHIPS:
International Coach Federation