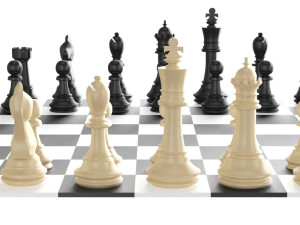 Strategic career planning often conjures up groans when I talk with my clients.  They think it is complex, a pain to do, and not necessary since things change so quickly.  So often in our careers, we just wind up in a job that carries us forward year after year.  We don't often pause to think about creating a 5-10 year career strategy.  From time to time, it is critical though, to take stock of your career and assess where you want to be in the future.   A career strategy will get you from where you are today to where you want to be in several years.  
To start your career planning, establish 5 year and 10 year time frames.  Ready to get started?  Below are eight key questions to ask yourself.  I recommend writing down your answers so that you get a clearer picture and keep it on hand so you can review it every six months to monitor progress.  
What's Your Career VISION?  This is a statement of what you will be doing in five and then ten years from now?  It should paint a picture of the impact that you will make through your work.  Your vision statement should inspire you.
What's your DEFINITION OF SUCCESS?  Everyone's definition is different.  Is it wealth, power, contentment, fulfillment?
What are your VALUES?  These are the guideposts for your life that you want honored at work.  Things like integrity, respect, security, family, independence.  Everyone has their non-negotiable values list.
What are your STRENGTHS?  Think about what you do at work that makes you lose track of time.  That's a sign that you are using a strength which is the combination of talent, knowledge and skills.  You will want to do more of this.
What would be your ideal LIFESTYLE?  Are you able to do all the things you would like to do in your life?  Maybe it is having a family, going on exotic vacations, owning a home, exercising daily.
What is your COMPENSATION progression?  Put an actual number down for both the 5 and 10 year plan.  Think BIG!

What is your WORK/LIFE BALANCE?  

Do you care if it feast or famine, would you prefer a flexible work arrangement, is it 9-5?
What's your LEGACY?  At the end of your life what do you want to be known for – it's your personal Brand.  How will you make a difference?
Get inspired by the great quote by Yogi Berra: "If you don't know where you are going, you'll end up someplace else."   So, take a stab at your strategic career plan and see where it takes you.
To Your Career Success,
Katie Weiser
© Katie Weiser, 2015. Unauthorized use and/or duplication of this material without express and written permission from this blog's author/owner is strictly prohibited. Excerpts and links may be used, provided that full and clear credit is given to Katie Weiser with appropriate and specific direction to the original content.